Ant Control Services in and around Lehi UT, Eagle Mountain UT, and More
One of the most commonly found insects infesting homes and businesses are ants. While they are more rampant during warmer months, some ants may still make their way into your residence to seek shelter from the cold as winter approaches.
If ants are disrupting your peace of mind, call H2 Pest Control today, serving Lehi, Eagle Mountain, and surrounding areas!
What's the Secret to Complete Ant Removal?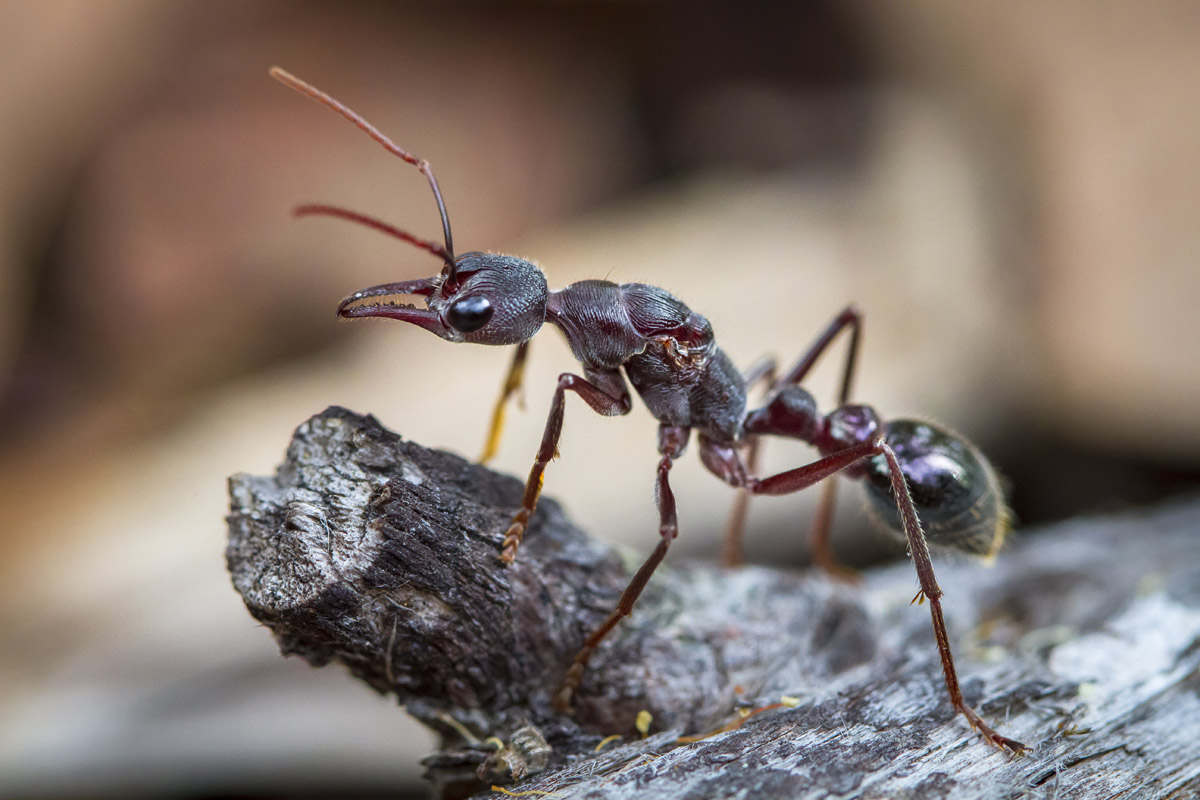 Most of the ant populations in the Utah County area won't cause harm to your home. However, we've also seen some cases of carpenter ants that will nest in wood, weakening building structures. Either way, ants are a terrible nuisance as their population rises and becomes almost uncontrollable.
Many homeowners find it frustrating when DIY ant traps and sprays fail to remove and ward off ant colonies completely. These ant control solutions can bring some quick relief, but don't get to the heart of the problem.
Such solutions may target foraging ants found outside of the colony's home, but miss where the majority of the population lies. Or the colony is exterminated, but some foraging ants are missed, left to start colonies of their own and begin the cycle all over again.
To effectively remove ants from your property, you need professional pest control experts who know where to target ant treatments and which treatments will be best for your specific situation. Ant control professionals from H2 Pest Control can provide you with just that.
Ant Removal and Total Ant Control from H2 Pest Control
At H2 Pest Control, we identify the root of your ant problem, doing a comprehensive inspection so no ants are missed during treatment. But that's not all that makes us one of Utah County's top pest control companies.
Long-lasting ant control:

Residential and commercial ant treatments from H2 Pest Control rid your property of ants now and into the future. We put preventative any control measures in place to create a protective barrier for longer-lasting results.

Same-day service:

We can even be at your door the day you call! H2 Pest Control is committed to providing you with the best ant control in a quick, timely manner. The sooner you call, the sooner you can start living and working in an ant-free environment.

Pet and child-friendly ant treatment:

H2 Pest Control uses eco-friendly ant control treatments that won't harm the environment, your belongings, pets, or children. No toxic residue is left behind from our EPA-approved solutions.

Complete re-services (for free):

That's right! If your property still experiences an ant infestation after our treatment, our certified technicians will come back and re-service your entire home or commercial space. And it's all at no extra cost to you.
Our ant control provides fast results that last. By targeting treatments where they matter most, H2 Pest Control gives homes and businesses complete ant control and absolute ant removal. Call us today for ant pest control service in Lehi, Eagle Mountain, and all of Utah County!