Mice Control in Eagle Mountain UT, Lehi UT, and Surrounding Areas
Are you finding mouse droppings or gnawed holes in walls or boxes? Don't wait until a few mice in your home become an uncontrollable infestation! Get in touch with H2 Pest Control for mice control in the Utah County area, from Lehi and Eagle Mountain to South Jordan, Orem, and beyond.
When Do a Few Mice Become a Big Problem?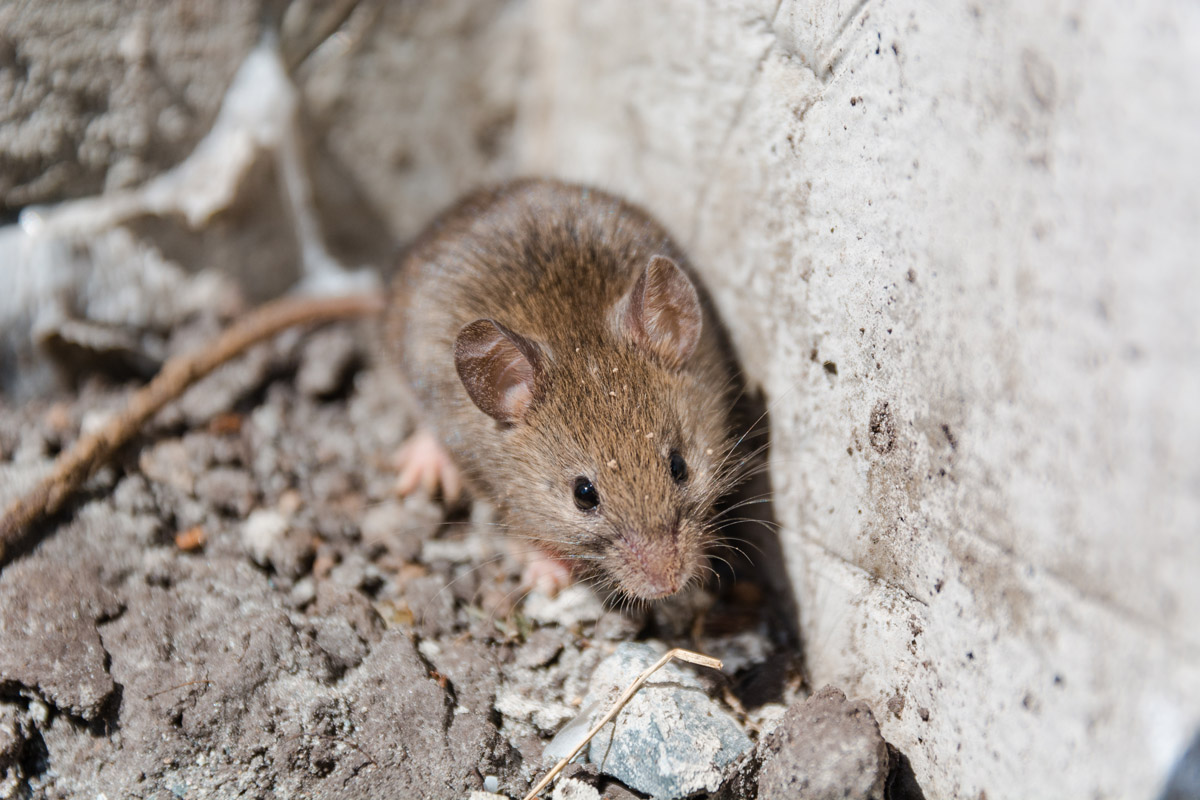 Mice invade homes and businesses seeking shelter and food, especially as the weather gets colder. Because they can squeeze themselves into small holes, any unsealed hole could be a point of entry for mice. But these pesky rodents also have incredibly strong teeth and can gnaw their way into your home, creating holes of their own.
Because mice reproduce so quickly, just two or three mice alone can turn into a large infestation quickly. What's worse is when these mice carry harmful diseases that could threaten the health of your family. Mice are notorious, as well, for gnawing through electrical wires, which can cause a sudden, destructive fire.
Placing mouse traps here and there may catch a few mice, but usually won't completely eradicate the problem. Your home or commercial property needs to be sealed up properly, with preventative measures put in place for total mice control and removal.
Commercial and Residential Mice Control from H2 Pest Control
If you've found mice in your home or commercial building in Eagle Mountain, Lehi, or other Utah County locations, call H2 Pest Control! We're some of the leading pest control professionals in the area for several reasons:
Certified mice control technicians:

Each member of the H2 Pest Control team is equipped with the tools, training, and experience needed to provide the best mice control available. We know where mice are most likely to hide and enter your property, and which treatments will most effectively rid you of them.

Eco-friendly mice treatment:

H2 Pest Control only uses sprays and other mice control treatments that are safe for the environment and safe for your home and family. Our treatment won't leave stains or harmful odors. We provide the rodent control you need, without needing you to leave the property during treatment.

Comprehensive commercial and residential mice control:

We'll inspect your home or business in its entirety, then apply treatment specific for each area. Any holes or cracks will be sealed shut and barriers applied around the perimeter of your property and any other possible entry points. Our service is comprehensive for the best results possible.

Quick response, friendly service:

For fast relief and same-day mice removal services, call H2 Pest Control. We promise to be courteous and arrive promptly to remove all traces of mice before they become a larger problem. We'll even re-service your property for free until all mice are gone for good.
Contact H2 Pest Control today for complete mice control for your residential or commercial property in Lehi, Eagle Mountain, and more!