Spider Pest Control in Lehi, Eagle Mountain, and Surrounding Utah County Locations
While only a few spiders are poisonous to humans, that doesn't make them any more welcomed in your home or business. H2 Pest Control is here to help.
What's the Best Way to Get Rid of Spiders?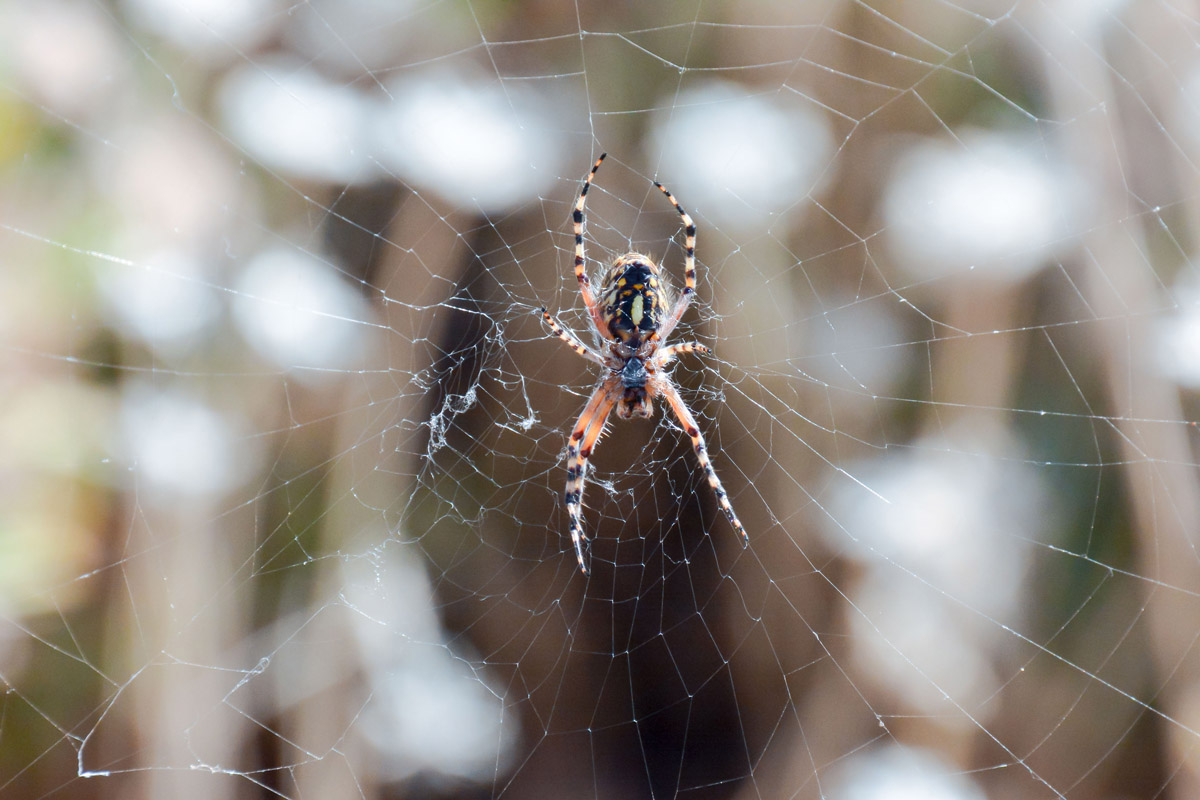 Spiders like to spin their webs in corners that don't see much attention from a home's human occupants. Hidden away in places like basements, storage sheds, garages, and more, a single spider can quickly turn into a larger problem once it starts laying eggs and multiplying rapidly.
When you notice signs of spiders on your property in Utah County, contact H2 Pest Control! We offer spider control treatments that not only remove and exterminate existing spiders and spider eggs, but that also prevent more from returning. Our eco-friendly spider spray provides a protective barrier around your property while our spider traps capture any remaining intruders.
Complete Spider Control from H2 Pest Control
Not every pest control company will provide the spider control your property needs. But here are just a few reasons why H2 Pest Control does exactly that:
Same-day spider control treatments:

Spider infestations can get out of hand all too quickly. That's why H2 Pest Control offers the spider control you need right when it matters most. Call us for spider removal and we'll come that very same day.

Environmentally friendly spider spray:

At H2 Pest Control, we only use eco-friendly spider pesticides and other spider treatments that are safe to use in your yard without harming the environment. Our treatments won't leave a lasting odor or pose a health hazard to pets and children so that you and your family won't need to leave your home during treatment.

Comprehensive service:

Spraying one area of your property where spiders have been found won't adequately protect your property from more spider infestations. It may solve the immediate problem, but we want to do more than that. H2 Pest Control will do an entire sweep of your property, treating specifically for spiders. We know where spiders enter homes and businesses, and how to provide the barriers that keep them out.

Free re-servicing:

If you're not satisfied with our spider pest control, we'll come back to re-service your home for free. We won't stop until your spider infestation is completely eradicated.
Contact H2 Pest Control for the spider treatment your home or business needs in Lehi, Eagle Mountain, and other areas in Utah County. Protect your property with our complete spider control!